This post is part of a series - 1 question interviews of the most successful creator-entrepreneurs.
Sathya is the founder of the amazing visuals account on Twitter - Yellow Visuals.
He is a solo creator and entrepreneur, someone who we have a lot to learn from.
So let's get started 👇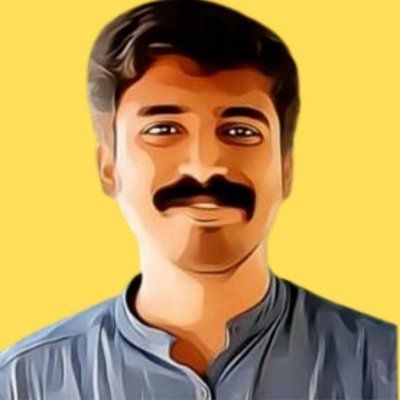 My Question:
"How should visual artists approach their entrepreneurship journey?
What products and services can they offer and what's the best place to get customers from?"
Sathya's answer:
I'm a creative solopreneur
I design visuals to help brands (personal and company) to amplify their message. It helps their customers better understand the comprehend their offerings
First step: Build a portfolio of your digital assets on the internet

Create and ship regularly
While many designers use portfolio websites, I prefer using Twitter to post a visual every other day
So when prospects ask me my portfolio, I simply share my Twitter handle at Yellow Visuals
Second, practice permissionless apprenticeship to build credibility and social proof

The concept is inspired by Jack Butcher
The idea is to do work in exchange, not for money, but for social value.
You get visibility and testimonials, which in turn garner paid clients eventually
Third, you can use Twitter or any other platform for consuming or sharing; Another way is to use it for networking

As someone says, DMs are where the actual sales happen
While you don't have to be too salesy or pushy, you can use DMs to connect with people
All DMs don't have to convert into clients, but the idea exchange is far more valuable. If they become eventual paying clients or refer one, that's a bonus
Fourth, general perception with online money is to make a passive income by selling a digital product, e-book, template, course or something similar

Assumption is you create once and you can sell it multiple times
However people often underestimate the amount of marketing you have to do AFTER you create. If you are someone who likes that please by all means do that. But remember, it is NOT actually passive. You still have to do loads of selling after you create
A better alternative, at least in the beginning is to offer services or consulting to B2B or B2C clients. Please know that selling products via B2C is not the only option available
One example I often give is a friend of mine from Slovakia. He's a small-time youtuber, but he makes more money than my cousin in India who has 2 million subscribers. He offers thumbnail creation, video edits as a service and he has a couple of YouTubers who give him regular work. I'm not saying this against that, I'm saying find a route that you prefer based on your priorities
Finally, pursue extreme specialization, rather than broad generalization (T or B or whatever shaped it might be)

I'm all for experiments and testing out various ideas. I'm sure eventually you will find something that clicks with you and your audience and would make some good amount of money
However, I highly recommend also mastering a specific skill or specific set of skills that you can become known for. For me, it is creating visuals. That gives me far more credibility than my college degrees, previous work experience or my followers count.
Yes, I still do experiment with other areas. But I found a way to create an image/ personal brand in one specific area
My story

For example, many people find it hard to believe that I'm not a professional graphic designer and I don't have any background or experience in designing. While I did think I should learn more about graphic designing, it simply didn't work. I even tried logo designing, but soon I found that I don't enjoy it, so I didn't take pains to learn and master it. So, despite offers, I simply didn't take up logo designing, poster or flyers designing - traditional graphic designing offers.
I only do information designing
So, "What skill can I specialize in?" - you ask

There are only 3 digitally transferable skillsets, broadly

Writing (copywriting)
Designing (including information design like what I do)
Coding (also no-coding)

The above are only broad classification. So I recommend finding a specific niche skill set for it.
For example, a friend of mine (of course, a Twitter friend), makes cool products for readers & writers using Bubble.

No, he doesn't use Webflow or other no-code tools
No, he doesn't create products for finance or education market
No, he doesn't know coding and has no plans of learning it as well

As you could see, you should be able to say 'NO' to many such distractions and double down on what comes naturally and easy to you (paraphrasing Naval)
---
Final Word
Love it 💜
Thank you Sathya for such an amazing answer 🙏
I can so relate to ever word in their.
Albeit from a writer's perspective instead of a designer's perspective.
This is an amazing piece of advise for creator-entrepreneurs in general, not just for visual artists.
Thanks again.
---
Thanks for joining in.
To get future 1 question interviews directly in your inbox, make sure to sign up to the indie creator:
Cheers,
Eternally Curious. Writing, Learning, Building in Public. Writing about Ideas + Inspiration + Insights for Indie creators 🎨| Simple tips to make 10X Decisions in Business and Life 😇 | Creator Economy FTW 💸 | Product Manager